Dreamy dresses for the bride to be and beyond ♡ In-person appointments available from Feb 2024 - Join waitlist for more details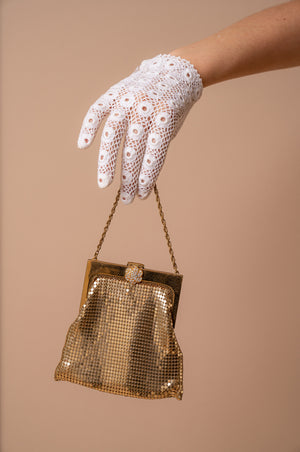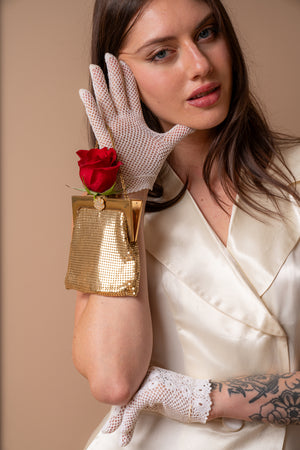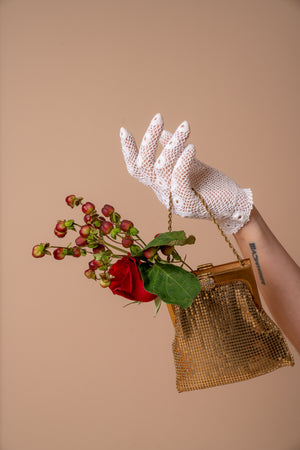 MY STORY
Incredible 1940s gold mesh purse by the iconic Whiting and Davis. Details include a floral clasp closure decorated in rhinestones, a short bronze chain and light orange satin lining. This is an excellent example of the famous and flexible W and D mesh fabric, created by combining delicate metal rings.
DETAILS

Length (including handle): 8"
Length (without handle): 4.5"
Width: 5"
Depth: 3"
Material: Multimedia
Made in USA
Condition is very good. There is some minor wear to the gold structure and the floral clasp is missing one rhinestone.