Whimsical vintage for the 70s witch ♡ Use code "TAKE10" to receive 10% off your first order.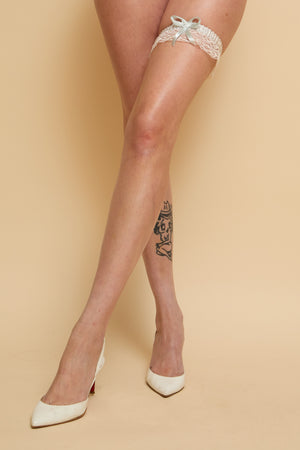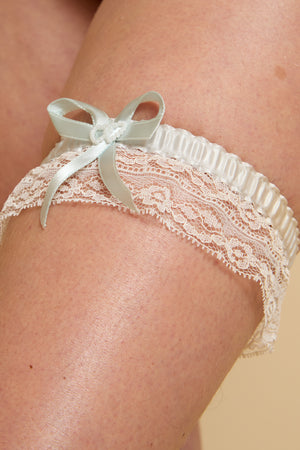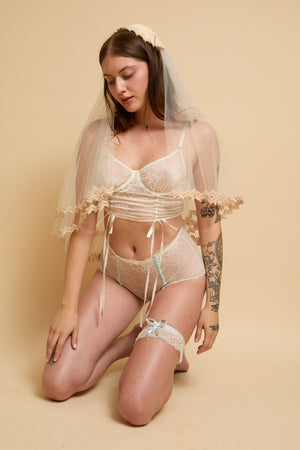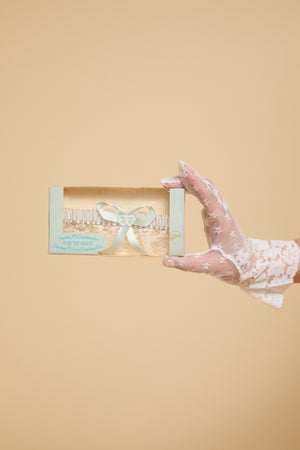 MY STORY
The Hey Lover Garter is the ultimate bridal accessory for those who cherish the 1970s. Preserved in its original packaging, this vintage garter boasts a light blue elasticated band adorned with delicate cream lace trim. Its center front features a satin ribbon with entwined heart faux pearl decal. Let the Hey Lover Garter become a cherished keepsake, symbolizing your affection for the beauty of the bygone on your special day.
DETAILS
Listed size: N/A
Modern size: XS/S
Total length : 2"
Width: 11 - 16" (fully stretched)
Material: Multimedia
Origin unknown, likely made in USA
Condition: The garter is in unworn condition but features some mild sun fading. The box is aged and has some damage - this is purely aesthetic.