Whimsical vintage for the 70s witch ♡ Use code "TAKE10" to receive 10% off your first order.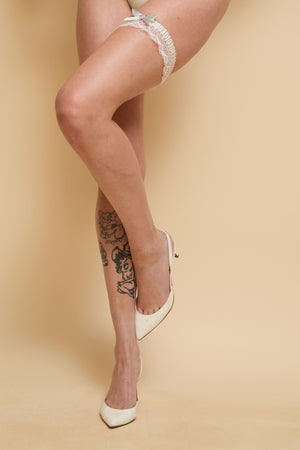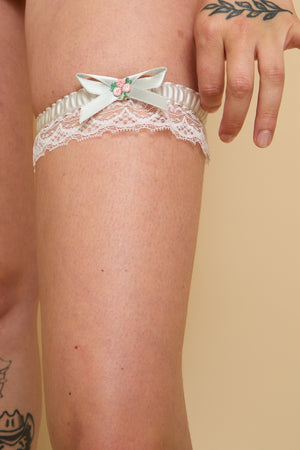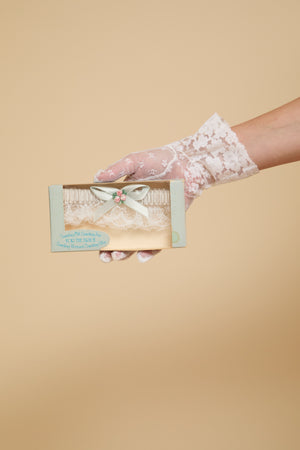 MY STORY
Encased in its original packaging from the 1970s, the Love Me Do Garter showcases a pale blue elasticated band adorned with delicate white lace trim. A center front satin ribbon featuring an embroidered pink rose adds an elegant touch to its timeless design. Embrace the nostalgia of bygone times while celebrating the joyous beginning of your new chapter in life.
DETAILS
Listed size: N/A
Modern size: S
Total length : 1.5"
Width: 12 - 17" (fully stretched)
Material: Multimedia
Origin unknown, likely made in USA
Condition: The garter is in unworn condition but features some mild sun fading. The box is aged and has some damage - this is purely aesthetic.