Dreamy dresses for the bride to be and beyond ♡ In-person appointments available from Feb 2024 - Join waitlist for more details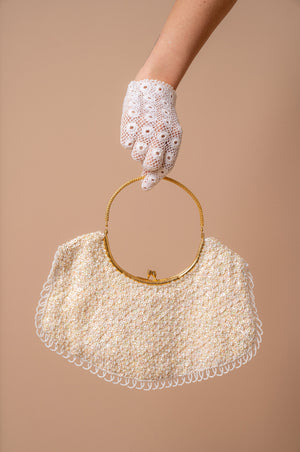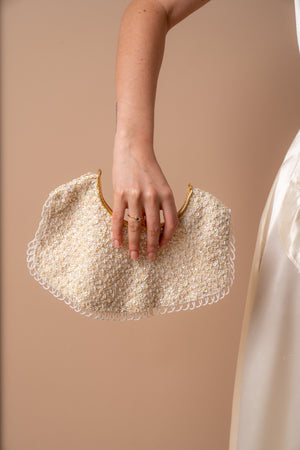 MY STORY
Beautiful 1960s cream sequin purse with a gilded handle. Details include white beaded scallop trim, bright white satin lining and a gold clasp closure. There is a small pocket in the interior. The handle also moves so the purse can be converted into a clutch. This is a deceptively large bag and can easily fit all of your special occasion needs.
DETAILS

Length (including handle): 11"
Length (without handle): 7"
Width: 11"
Depth: 5"
Material: Multimedia
Made in Hong Kong
Condition is excellent. There is a tiny pink dot on the lining.