Whimsical vintage for the 70s witch ♡ Use code "TAKE10" to receive 10% off your first order.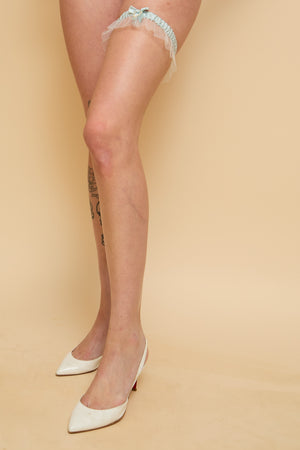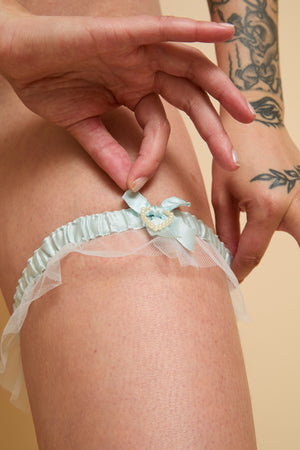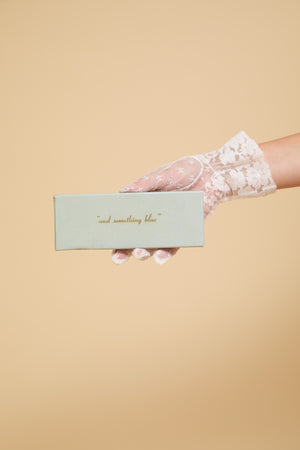 MY STORY
Exquisite 1970s garter belt with original powder blue box, patterned tissue paper and note for the bridesmaid and usher. The Something Blue Garter features a light blue elastic band adorned with delicate white mesh trim. Center from is a satin ribbon, embellished with a faux pearl heart. The Something Blue Garter is poised to become the highlight of your bridal ensemble, a timeless piece that adds a touch of nostalgia to your special day - not to mention the stunning box it comes in.
DETAILS
Listed size: N/A
Modern size: XS/S
Total length : 2"
Width: 10 - 14" (fully stretched)
Material: Multimedia
Origin unknown, likely made in USA
Condition: The garter is in very good condition, with one minor freckle sized age spot on the ribbon. The box is aged and has some minor damage - this is purely aesthetic.